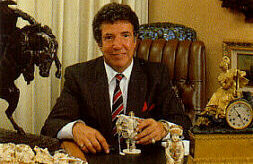 Carl Kenneth Marcus, Founder of Capetown
WHEN PURCHASING A ROLEX WATCH, THE WISE CONSUMER LOOKS BEYOND JUST THE LOWEST PRICE.

The smart buyer is the one who can see the big picture. Besides merely focusing in on the price, this shopper has other concerns that must be addressed before committing a considerable sum of money to a "Stranger in Cyberspace"!